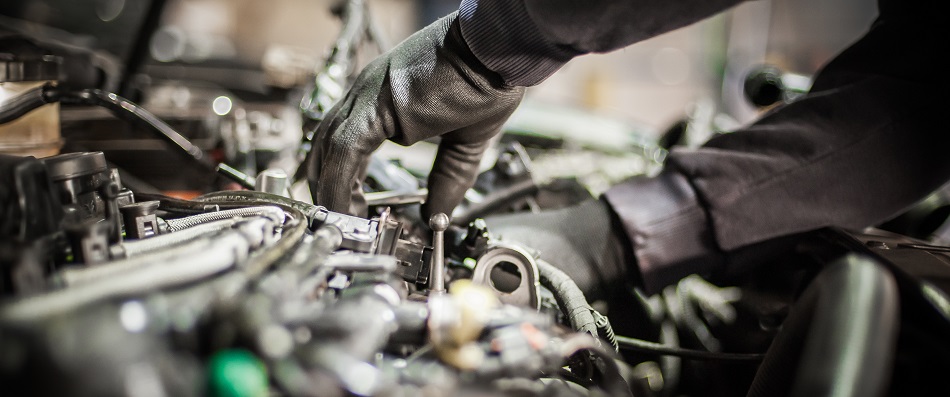 Every vehicle comes with a maintenance schedule that can be found in the owner's manual. While the factory maintenance schedule varies slightly for every vehicle, some commonalities can be found that serve as a rule of thumb for which parts of your car should be looked at when. Auto technicians and service advisors call this the 30/60/90 rule. The rule essentially states that certain services should be performed on your car when your total mileage hits 30,000 mile, 60,000 mile, or 90,000-mile intervals. Whether you drive an Acura, Alfa Romeo, Audi, or BMW, these rules can be followed universally. A service that should be performed regularly (approximately every 5,000 to 10,000 miles) is an oil change to keep your car's oil-free of dirt and debris.
Maintenance Before 30,000 Miles
At Redhawk Auto Service in Temecula & Murrieta, we specialize in Diesel repair and Diagnostics, but can take care of all services needed for your vehicle. The services you should have performed on your vehicle before it hits 30,000 miles are:
Air Filter - A clogged air filter makes it harder for your engine to breathe, which negatively impacts vehicle performance. Getting your air filter changed every 15,000 to 30,000 miles is ideal; if you live in a dusty environment, the best practice is every 15,000 miles.
Fuel Filter - Similar to the air filter, your engine will not run properly if your fuel filter is clogged, so it is important to replace this regularly.
Maintenance Before 60,000 Miles
Battery - While the "life expectancy" of a car's battery is measured in time, not miles, the average battery lasts around four years, in which the average driver drives around 50,000 to 60,000 miles. Your battery is essential to keep all electrical parts of your vehicle running smoothly.
Brake Fluid - Your brakes are engaged through a hydraulic system that can be compromised if the brake fluid gets contaminated by water. This lowers the boiling point of the brake fluid, turning it to gas, which is compressible. This leads to a "squishy" brake pedal. Because of this, it is important to replace your brake fluid every 20,000 to 45,000 miles.
Brake Pads - A good set of brake pads can last for up to 50,000 miles. They will usually make squeaking noises when they need to be replaced.
Brake Rotors - Because your brakes work by squeezing the brake pads against metal discs (the rotors), rotors get subjected to a lot of heat which causes them to warp over time. You can either replace your rotors or have their surface ground down so they are smooth again at roughly 60,000 miles.
Coolant - A mix of coolant and water flows through your radiator to cool your car. If you lose too much coolant, the engine will overheat, causing severe damage. Because of this, it is important to get your coolant replaced every 60,000 miles.
Transmission Fluid - Low transmission-fluid levels will cause shifting problems and can burn up the transmission. If you have a manual transmission, plan to change out the transmission fluid every 30,000 to 60,000 miles. If you have an automatic transmission, change the fluid out every 30,000 to 100,000 miles, depending on the driving conditions you drive under.
Maintenance Before 90,000 Miles
Hoses - The hoses in your car carry coolant, but as the rubber ages, it starts to wear down. As your mileage approaches six digits, it is important to get your hoses replaced to prevent a burst hose, which can cause severe damage to your vehicle.
Power Steering Fluid - Low power steering fluid will cause hard steering or excessive noise while turning the wheel. Plan to flush and replace your power steering fluid around 75,000 miles, or when problems arise.
Spark Plugs/Ignition System - The frequency at which your spark plugs need to be replaced depends on what kind of spark plugs are used. If you have titanium spark plugs, they can be replaced every 90,000 to 100,000 miles, but if they are made of copper, you will need to get them replaced every 30,000 miles.
Timing Belt - If something goes wrong with your timing belt, your vehicle's entire system could be compromised. Because of this, it is important to preemptively get your timing belt replaced every 90,000 miles or so.
Your Quality Shop for Factory Recommended Maintenance
Look no further than Redhawk Auto Service in Riverside to fulfill all your auto repair needs. We've been fixing cars since 2005 and our Expert technicians have decades of experience and can take care of your vehicle, any model, and any make. Our owner Tom Grady is dedicated to providing a top-notch customer experience and will make sure any issues with your vehicle are fixed as soon as possible.
Reasons You Should Do Business With Us:
Convenience
Excellence
Value
We are Experts
Years of Experience
We have a review score of 100 based on reviews from 1065 satisfied customers.
If you are in or nearby Winchester, California, Temecula, California, Murrieta, California, Anza, California, or Aguanga, California, don't hesitate to schedule an appointment with Redhawk Auto Service in Temecula & Murrieta today! You can schedule an appointment with us online at https://redhawkauto.com/ or give us a call at 951-303-9888. Redhawk Auto Service - Always Emphasizes Excellence, Value, And Convenience.